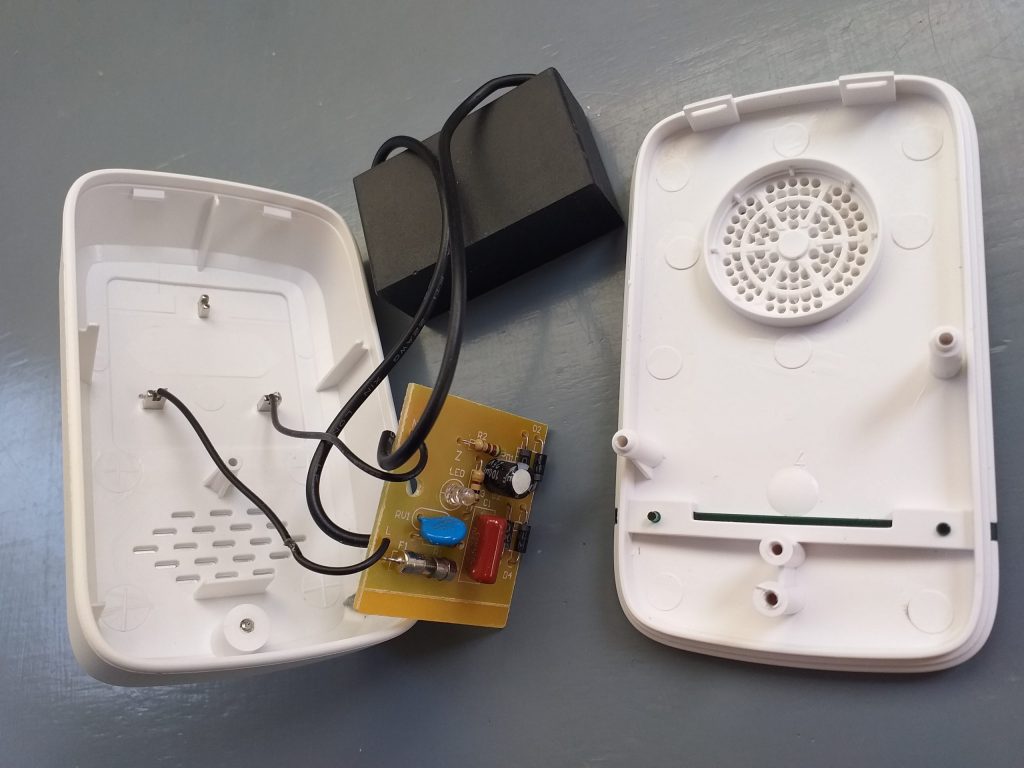 "See Why Power Companies Are Scared Over This Breakthrough Device That Cuts Your Power Bill By Up To 90%". Yeah, right. Open up a 'Voltex' unit and this what you'll find: a capacitor. You can ignore the printed-circuit board, whose purpose seems to be solely to power the LED indicator.
Several of my newsletter readers have reported this device to me. Apart from the product being obviously bogus and its claims ludicrous, Voltex's online marketing is so poor that it's worth a visit just for a laugh.
It includes video clips that actually show different products: (a) the Power Perfect Box (probably also a capacitor, but bigger) which is shown needing holes drilled in a wall and a connection into a distribution board; and (b) "Greenwave", which at least is a plug-in device like Voltex but is promoted on the basis of removing dirty electricity and improving your sleep. I kid you not.
Look at the photos of Voltex units and you'll see that they have retouched the wall sockets to look like UK 3-pin ones but of a pattern nobody has ever seen.
The testimonials from UK customers quote suspiciously-precise savings, but they have forgotten that we don't use dollars here.
The technology is also supposedly patented – always a warning sign. I asked them for the patent number and their reply was: "the patent is a very complex thing, so in order to be able to sell in multiple places, it's been decided to risk for the expansion". What? When I pointed out that this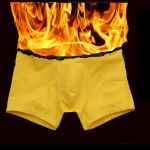 made no sense they elaborated as follows: "For security reasons, we cannot disclose some information related to the product. One of which is the patent number". So, particularly bearing in mind that they cannot have patented the capacitor, I conclude that there is no patent. They are liars and cheats and it gives me great pleasure to award Voltex the coveted Pants on Fire Award.
For technical tips and reminders of forthcoming energy events please try a subscription to the Energy Management Register bulletin