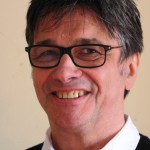 THIS WEBSITE complements our Energy Management Register bulletins, which provide tips, advice, assistance and information for those concerned with saving energy at work (view the latest issue here).
It is written by Vilnis Vesma, a former energy manager who provides training in various aspects of energy management and specialises in the analysis and presentation of energy data.
You can browse this site's contents by category (on the left), view recent posts (right), or check out the companion VESMA.COM web site.