Like it or not, things go wrong from time to time and energy waste is the result. As the person charged with managing your organisation's energy consumption, one of your important duties is to monitor for hidden excess costs caused by technical faults and human error.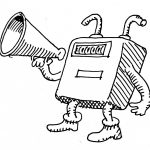 Good practice means collecting consumption data typically on a weekly basis and analysing these routine data correctly in relation to the corresponding weather or other variable driving factors. This yields an overspend league table which instantly points you to the costliest new problems. Chasing up significant overspends with the people responsible then allows any losses to be stemmed, which subsequent monitoring will confirm.
With the right software, routine exception reporting is quick and requires no special skills. However, it needs to be supported by facilities for setting up the necessary calculations and analysing any subsequent deviations. That calls for more knowledge. As well as furnishing you with the software tools, VESMA.COM can give you the skills you need to establish a process that will turn your data into actionable information. Our analysis support package includes:
Training in the required analytical techniques and protocols, which allow you to detect and diagnose abnormal performance;
XSD Nano, an Excel workbook that you can populate with your own data to provide the necessary reporting and analysis;
An automated degree-day data feed to account for the weather where the analysis requires it;
Software familiarisation and coaching, including initial configuration of your first ten consumption streams;
Permission to clone the toolkit for as many sites as you need; and
Up to six hours of subsequent remote mentoring to help you consolidate your knowledge and skills.
All the setup, training and mentoring support are conducted remotely so wherever you are in the world, we can offer the service for an affordable fixed price. And there are no ongoing annual costs unless you opt to subscribe to degree-day data feeds beyond the first year.
There's more…
XSD Nano is a standard Microsoft Excel workbook. It has one worksheet reserved for your data where you can enter figures manually, copy and paste from elsewhere, or link digitally to external sources through lookup formulae, macros, queries, or Excel add-is: it's up to you. You can clone it to spawn further installations, and if you need a second opinion during mentoring it's compact enough to email us a copy so that we can shadow you.
And it's affordable…
The price for the complete package is just £1,290 plus UK Value Added Tax (currently 20%). For a free, no-obligation chat about whether the scheme would suit you or not please call Daniel Curtis on 01531 821350, or email