When you're about to embark on an energy audit, one of the first things you should do is analyse whatever data your client can provide.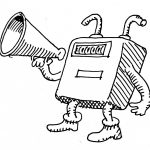 Even relatively basic figures like weekly or monthly consumptions can yield important insights if analysed correctly in relation to the corresponding weather or other variable driving factors. Two techniques in tandem, regression analysis and cusum, should be all you need to identify anomalous performance before your first site visit. Armed with a preparatory analysis you can expect to arrive with some searching questions to ask, and quite often the answers will lead to low-cost opportunities.
VESMA.COM can provide you with the skills and facilities you need to convert your clients' data into actionable information. Our analysis support package includes:
Training in the principles of cusum and related analytical techniques and protocols, which allow you to diagnose abnormal and inconsistent performance patterns;
Our XSD Nano analysis toolkit, an Excel workbook that you can populate with your client's data to conduct these analyses rapidly;
 An automated degree-day data feed to account for the weather where the analysis requires it;
Software familiarisation and coaching, including initial configuration of your first ten consumption streams;
Permission to clone the toolkit for as many projects as you need; and
Up to six hours of subsequent remote mentoring to help you consolidate your knowledge and skills.
All the setup, training and mentoring support are conducted remotely so wherever you are in the world, we can offer the service for an affordable fixed price. And there are no ongoing annual costs unless you opt to subscribe to degree-day data feeds beyond the first year.
There's more…
Once set up, XSD Nano can morph into a routine monitoring and targeting scheme, giving you the ability to provide your clients with other services like routine exception reporting and evaluation of energy savings.
And it's affordable…
The price for the complete package is just £1,290 (excluding UK Value Added Tax). For a free, no-obligation chat about whether the scheme would suit you or not please call Daniel Curtis on 01531 821350, or email