Have you ever spotted some completely avoidable energy waste? Your story could win £50 for a charity of your choice.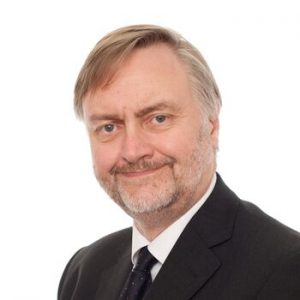 Every month we invite a guest judge to review readers' submissions and nominate their favourite. Our judge for November is Executive Director of the Energy Services and Technology Association, Mervyn Pilley. Follow one of the entry-form links below to send a brief account of your avoidable-waste incident, and we will follow up for more detail if we need it.
What makes for a 'star spot'? First and foremost it has to be something that was wasting energy needlessly, but was easy to put right. It helps if it is a situation that makes people think "something like that could have happened to me". If it is funny, even better. It doesn't matter whether it was something obvious that anybody could have noticed, or something hidden that came to light through good management: the important thing is that people can learn a lesson from it.
Just a few guidelines:
Deadlines are midnight on the 15th of the month.
Your story should be about something that you witnessed first hand.
Stories are published anonymously and the place where the incident happened will not be identified.
We reserve the right to publish stories whether or not they win an award.
We reserve the right not to make any award if there are no worthy entries, in which case the prize will be added to the fund for the following month.
Use this entry form for your submission
Some examples
Here are some examples to give you a feel for the sort of story we are looking for:
October 2021's award went to a case where chilled water dispensers were installed on multiple floors of an office blocks. The entrant had to intervene when it was noted that office users were filling electric kettles with the chilled water.
September's winning story was very simple: two buildings where computer servers had been installed in plant rooms, with air-conditioning to counteract overheating caused by inadequate insulation of the heating plant.
August's award concerned automatic lighting controls in a three-storey office block. They had been set to turn lights off after five minutes of inactivity. At the insistence of the occupants this was increased to an hour, which meant that all the lights ended up running all day. Worse still, because there was an hourly security patrol overnight, they stayed on all night as well. Our entrant was able to prove this from automatic submeter readings, which incidentally also showed that the security guard had missed one patrol. The problem was resolved by implementing more reasonable settings — especially overnight.
The award for July  went to an energy assessor working for a housing association. One of their tenants had constructed a conservatory without permission and to compound the felony had built it around the outdoor unit of its air-source heat-pump installation.
The winner for June was actually about water. Automatic flush controls on a new suite of toilets were so sensitive that the toilets flushed if the cubicle door was opened or the lid was raised, and flushed continuously if the seat was left up overnight, using 1,600 litres an hour.
The winning story for May was an office building that was only heated outside working hours because the time control had been incorrectly set.
Use this entry form for your submission