Have you ever spotted some completely avoidable energy waste? Your story could win £50 for a charity of your choice.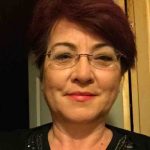 Every month we'll invite a guest judge to review readers' submissions and nominate their favourite. Our guest judge for May is Julie Allen, Energy Manager at King's College London. Follow one of the entry-form links below to send a brief account of your avoidable-waste incident, and we will follow up for more detail if we need it.
What makes for a 'star spot'? First and foremost it has to be something that was wasting energy needlessly, but was easy to put right. It helps if it is a situation that makes people think "something like that could have happened to me". If it is funny, even better. It doesn't matter whether it was something obvious that anybody could have noticed, or something hidden that came to light through good management: the important thing is that people can learn a lesson from it.
Just a few guidelines:
The deadline is midnight on the 15th of each month.
Your story should be about something that you witnessed first hand.
Stories are published anonymously and the place where the incident happened will not be identified.
We reserve the right to publish stories whether or not they win an award.
We reserve the right not to make any award if there are no worthy entries, in which case the prize will be added to the fund for the following month.
Use this entry form for your submission
Some examples
Here are some examples to give you a feel for the sort of story we are looking for:
Someone noticed the front steps of their building stayed dry in the rain. It turned out they were fitted with de-icing heaters and the thermostat had failed so that they ran all the time.
A hilltop sewage treatment works was fed by a parallel pair of pumps and pipelines, one active and one in reserve. The isolating valve at the bottom of the standby leg  was operated by a large handwheel, but vibration from the running pump had progressively opened it up, creating a closed circulation loop with sewage flow back down the standby leg to the common pump inlet and hence back up the hill.
An office building with fully-glazed walls had perimeter heaters to counteract cold downdraughts in winter. They were timed to come on well before the main heating and air conditioning. On mild mornings their effect was to overheat the space, triggering the air conditioning which would then run unnecessarily all day to counteract the window heaters.
A factory building was demolished to make room for car parking. Unfortunately nobody realised there was a sump in the basement with an immersion heater which was left in service.
Use this entry form for your submission